I like making little appliqued shirts for birthday presents. If the party has a theme, I try to match the design. Last week Allison went to a cupcake party. So, a cupcake shirt was in order.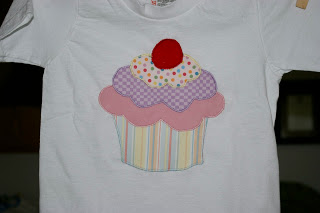 I need to find more girly shirts, though. All I have right now are the Hanes t's. But this would look cute on a onesie, too. I've made a few other shirts, a pony and a crown, but I don't always remember to take pictures. Here is the crown shirt.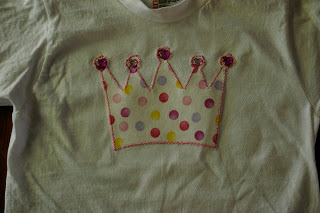 For the templates, I usually just search Google images then put them into Word or Publisher to scale them. The crown shirt I also sewed on button jewels on the points.
Boys shirts are harder. For a friend's baby I made a truck applique: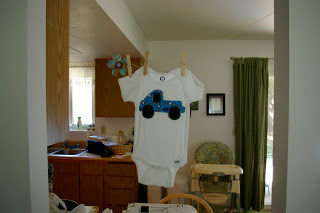 I still need to make Ian another tie onesie. I made a newborn one but he only wore it once or twice before he outgrew it. I don't think I even got a picture of him in it.